Dear Chess friends, we are proud to announce a new cooperation with great chess minds from Gchess.com. The lead guru and name behind the new soon to be a great hit APP is Grand Master Simon Williams. Check out their killer features.
Become a better chess player
Rapidly improve your game by analyzing your every move using our sophisticated chess engine, multiple media resources, in-depth evaluations, and lines from Grandmasters.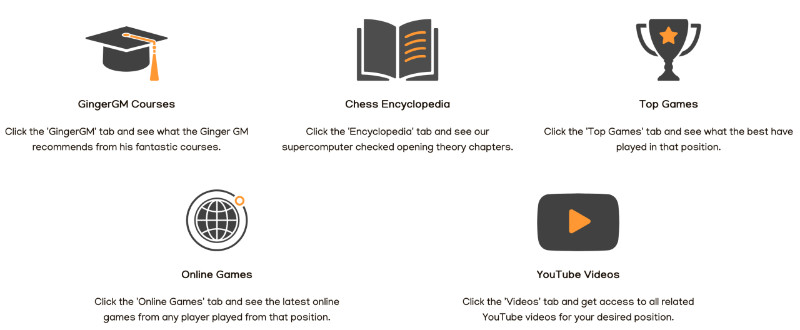 What you get in the FREE version:
Opening recommendations
Test our opening recommendation tool for free


* 3 suggestions per month

Youtube Search
Test our YouTube search for free


* 3 searches per month

Chessable Short&Sweets
Try out Short&Sweet


* 3 per month

Free GingerGM Courses
Enjoy 3 min min Simon Williams' extensive and highly sought after chess courses for free.
Online game search
Quick search of the position from millions of online games
Save PGNs
Test our saving system for free


* 3 files, 1 folder

New In Chess
Full access to surveys from New In Chess yearbooks


New In Chess subscribers only. Purchase of single articles available.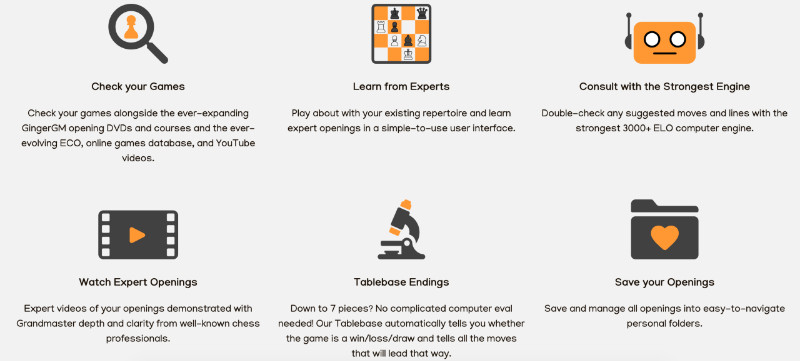 What you get in the PREMIUM version:
Everything from Basic
Opening recommendations
We automatically analyse your online game against ALL our resources and find alternative moves for you. Where an engine can tell you where you go wrong, we tell you why.


Unlimited

Youtube Search
Find any YouTube video with a specific chess position. Then, jump directly to that position.


Unlimited

Top games search
Super quick search among millions of games from the best players in the world.
Chessable Short&Sweets
Full access. Search, load and download any chapter from Chessables Short&Sweet courses


Unlimited

Free GingerGM Courses
Enjoy 90 min Simon Williams' extensive and highly sought after chess courses for free.
Encyclopedia
Check any position against our super computer evaluated and ever-evolving Encyclopedia of chess openings.
Export
Download any content on our site as a local PGN file.


Unlimited (Except New In Chess articles)

Save PGNs
Organize, modify and save your game files. Also upload your own files.


Unlimited
For more information visit Gchess.com
Follow Gchess on Twitter Account https://twitter.com/gingerchess
Checkout their series of quick start guides is how to search for database games and @OpeningMaster moves to finesse your opening prep on http://GChess.com!
Step 1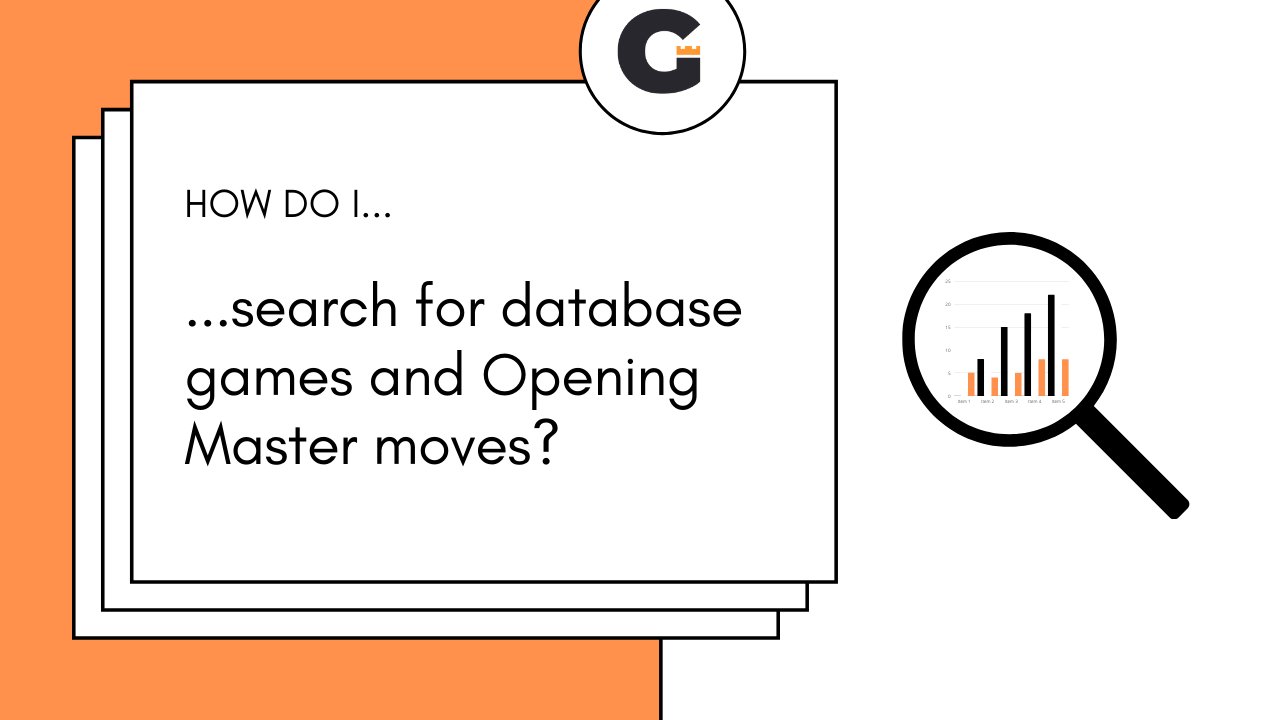 Step 2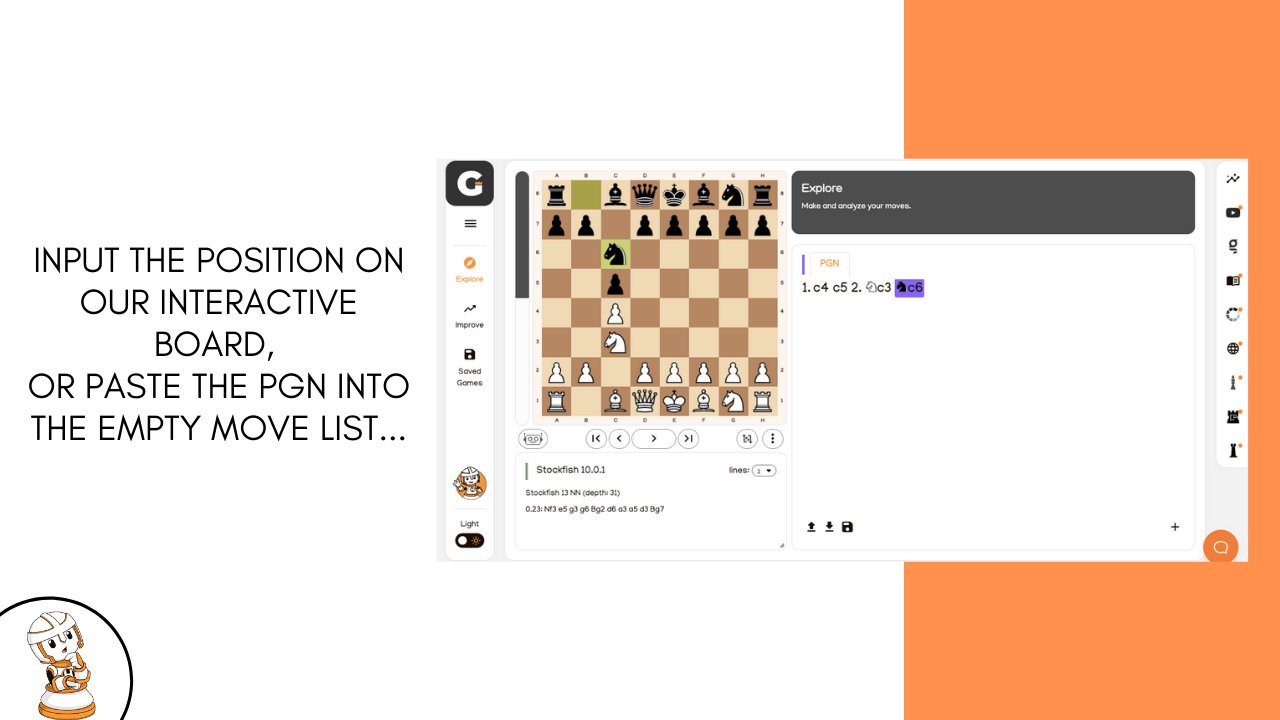 Step 3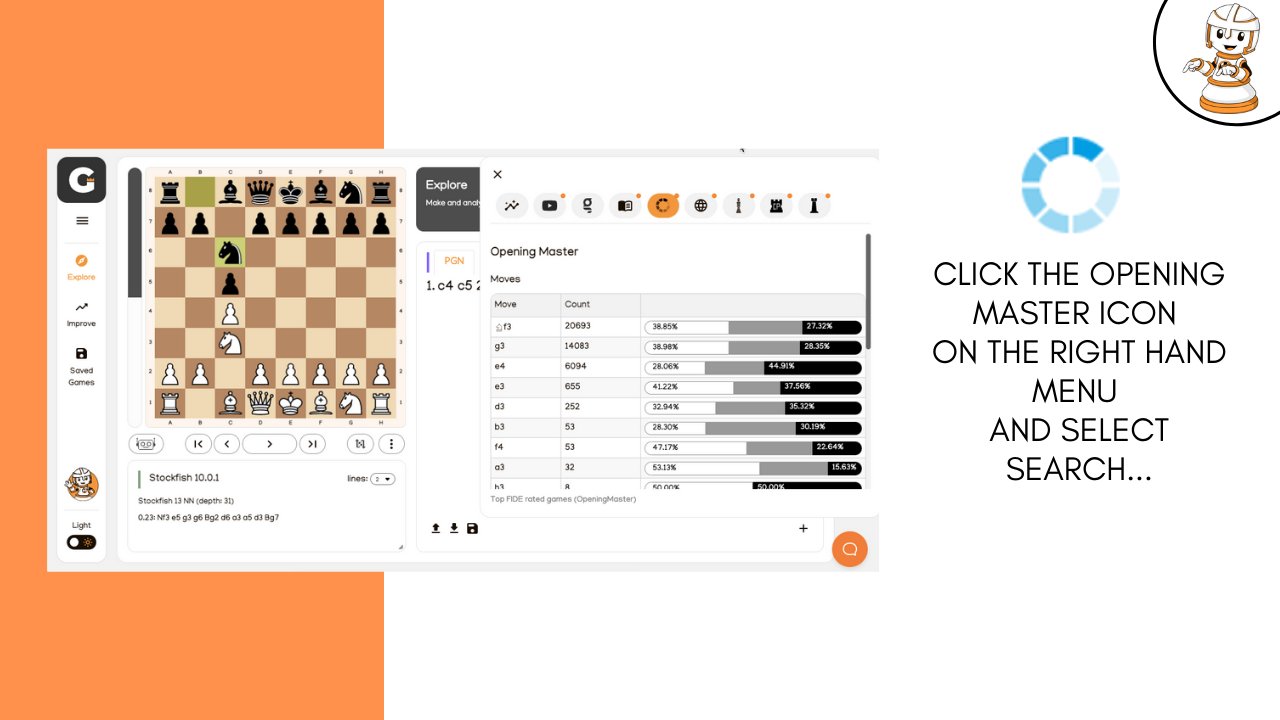 Step 4