Opening Master is supporting new chess research Project at UCL School of Management in London project - When chess players are more likely to make novel moves.
Main Research Idea
Main research agenda: The research team aims to examine the conditions and processes that motivate individuals to "innovate" or engage in "creative problem solving". The researchers find chess an amazing context to conduct this research because chess has strong "theory" and traditions, which makes creativity and innovation very important. For instance, moves that are deviate from traditional chess theory are seen as a "novel move". They intend to examine when players are more likely to make such novel moves. For example, would two players who have a long competitive history (having played against each other many times before) be more likely to innovate? Or is it actually more likely when a newcomer to the tournament challenges someone already established?
Research team
1) Dr. Tom Taiyi Yan, Assistant Professor, UCL School of Management. PhD in Organizational Behavior from University of Maryland, College Park.
2) Dr. Blaine Landis, Associate Professor, UCL School of Management. PhD in Organizational Behavior from University of Cambridge.
Research plan
The research team will to analyze the data OM OTB chess database using R, Python, and Stata. The team intends to leverage some existing techniques such as the library python-chess in Python.
Length of research: The analysis will be completed in the 12-18 months.
Research output
The research project will be submitted to top social science conferences and journal for publication (see a chess research paper example here). Upon acceptance, it will be then adapted to publish a popular press article in media outlets such as the Wall Street Journal (see Tom's prior article here), or the Harvard Business Review (see Blaine's prior article here). Of course the research output will be fully available to Opening Master reader and customers.
How to support the research team?
You are a chess player. You have heard about the chess databases and the education effect is has on people. You had some free downloaded databases until now from the Internet. Or you download and search game by game. Tired? It's time to upgrade.
Checkout the selection of our Chess Database programs. If you use coupon code "UCLchessresearch" you will get immediate 20% discount. And we will send further 30% to the research team to fund the project.

Ready to download the biggest chess database with 9,5 millions chess games played officially over-the-board. Download and let your education path begin. Are you lost what to do with the chess database and where to begin. We offer extensive chess lectures and course provided by Unstoppable Chess Academy. Contact us at
This email address is being protected from spambots. You need JavaScript enabled to view it.
The chess databases are important for a number of reasons.
First and foremost, chess databases allow players to study and analyze past games. By studying the strategies and tactics used by top players, aspiring chess players can improve their own skills and understanding of the game. In addition, chess databases can be used to identify patterns and trends in a player's style, which can be helpful in preparing for a match against that player.
Second, chess databases can be used as a training tool. Many chess databases come with built-in analysis and training features that allow players to test their skills and practice specific openings or endgames. This can be particularly useful for players who are looking to improve their tactics or endgame play.
Third, chess databases can be used to track progress and measure improvement. By storing and analyzing a player's games over time, a chess database can help a player identify areas of weakness and track their progress as they work to improve.
Finally, chess databases can be used for research and analysis. Chess enthusiasts and researchers can use chess databases to study the history of the game, analyze the trends and patterns that have emerged over time, and identify the factors that contribute to a player's success.
The chess databases are an invaluable resource for players, trainers, and researchers alike. They provide a wealth of information and tools that can be used to improve one's understanding and skills in the game of chess.
OpeningMaster is now available on all three major podcast platforms
We are glad we can provide this service totally for free on all major podcast platform Youtube, Spotify and Apple Podcasts so you can now enjoy the chess meditations whether you are fan of either of the three.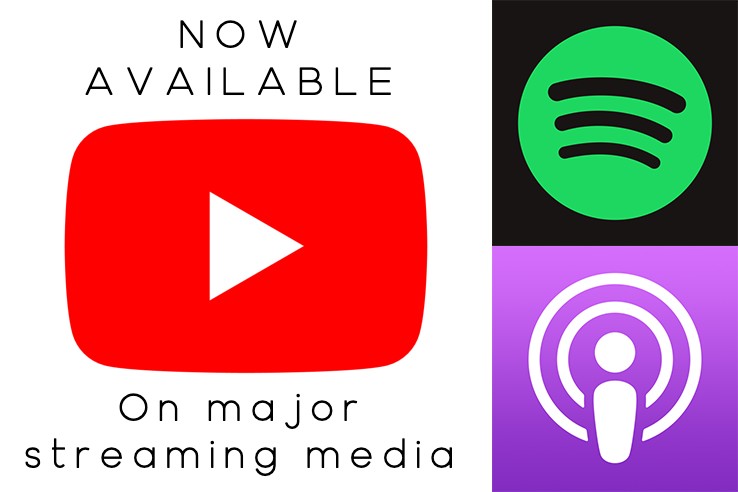 Visit and subscribe to our YouTube channel

to learn chess openings and much more. Listen to our Spotify Podcasts

on weekly basis.